Skip to Content
About All Body Laser Training Institute
All Body Laser Training Institute is the first & highest designated specialty laser school in Canada and the pioneers in cosmetic laser education EST. 2000 and recognized internationally. Our mission defines in educational excellence in the field of medical aesthetics laser, we offer comprehensive, hands-on training programs so our students can succeed in today's thriving field of advanced dermal skincare, cosmetic medicine, and laser technology. As the leading cosmetic laser training school in Canada, ALLbodylaser has created a new cutting-edge online experience to enable you to continue your journey towards your exciting new medical aesthetics career. Our online classes and in-person clinical create our new online "hybrid" program that you can attend from the comfort of your own home by simply using your computer! We will also assist our prospects with student loan applications and flexible financial payment plans when needed.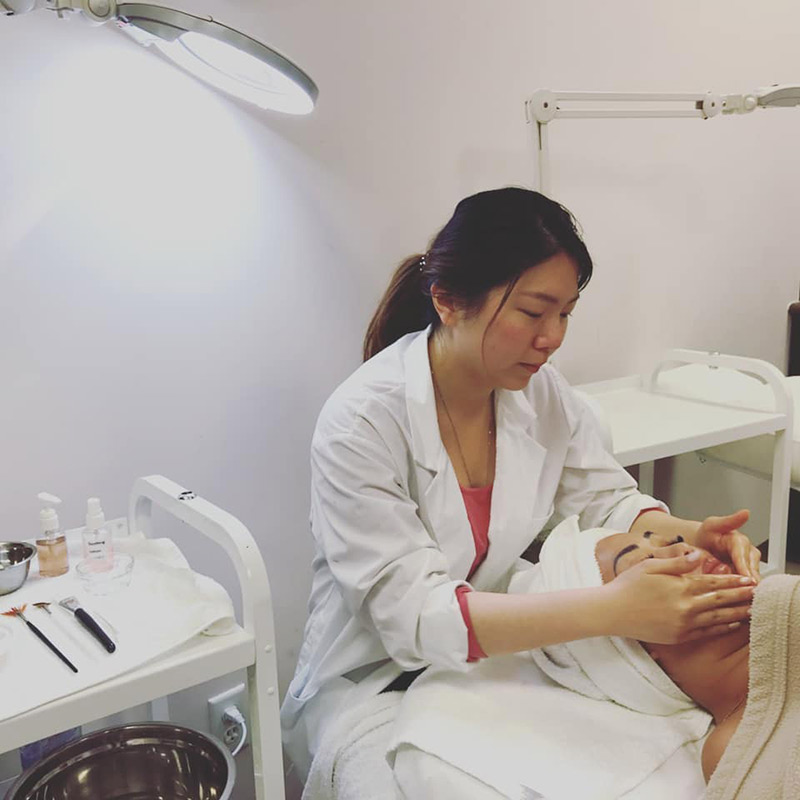 Global Aesthetic Medicine Market
The global aesthetic medicine market size was valued at USD 63.5 billion in 2021 and is expected to expand at a compound annual growth rate (CAGR) of 9.6% from 2022 to 2030. Those who attend All Body Laser go on to achieve lucrative and enjoyable careers as:
Advanced Dermal Skin Care
Controlled Microdermabrasion
Laser Clinic Owner
Medical Laser Hair Removal Technician
Medical Laser Tattoo and Pigmentation Removal Tech
Business and Marketing management
Laser Safety Officer Certification
Cosmetic Medical Body Contouring and Tightening, etc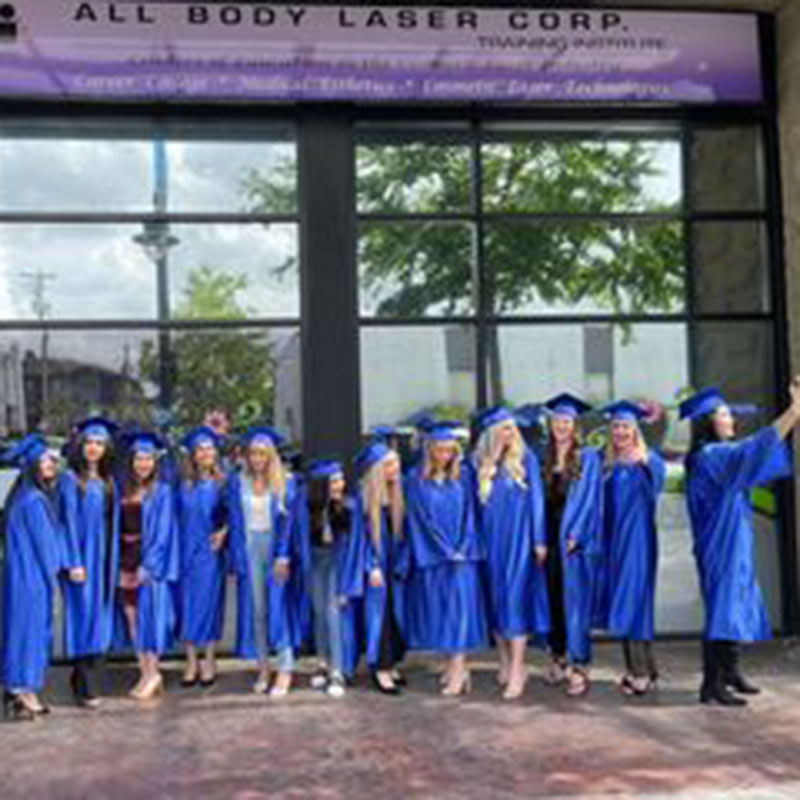 Why Enroll in Our Training Institute?
You can become certified in the field of laser and medical aesthetics regardless of your skill level or background. Within the completion of one of our qualified programs, you can be working with confidence and have the competence necessary to deliver safe, high-quality services to your clients.
All Body Laser Corporate is located in Port Coquitlam B.C at a luxury facility medical spa. Students gain real-world skillsets combined with in-clinic observation and hands-on training in this state-of-the-art, luxury retail medical spa with the world's top equipment lasers, and products at their disposal. A variety of experienced professional instructors teach at ALLbodylaser, ranging from doctors and medical aesthetic instructors to certified laser specialists, skincare consultants, and marketing advisors. 8 or more different expert instructors teach each portion of our program, giving students an unparalleled learning experience and the chance to absorb theory and practice from a diverse range of the industry's finest.
Why We Set the "Gold Standard" for Medical Aesthetics Training
All Body Laser Training Institute was a pioneer in the laser training marketplace.
Pioneering organization that offered both classroom instruction with one-on-one observation and hands-on training for both Laser and Intense Pulsed Light treatments like Laser Hair Removal, Photorejuvenation and Laser Wrinkle Reduction, and much more.
Approved by the Ministry of Advanced Education and Skills training & EQA.
Accredited courses for physicians, nurses, and other health professionals that provide continuing education credits.
The pioneer of comprehensive professional training courses for laser and medical aesthetics.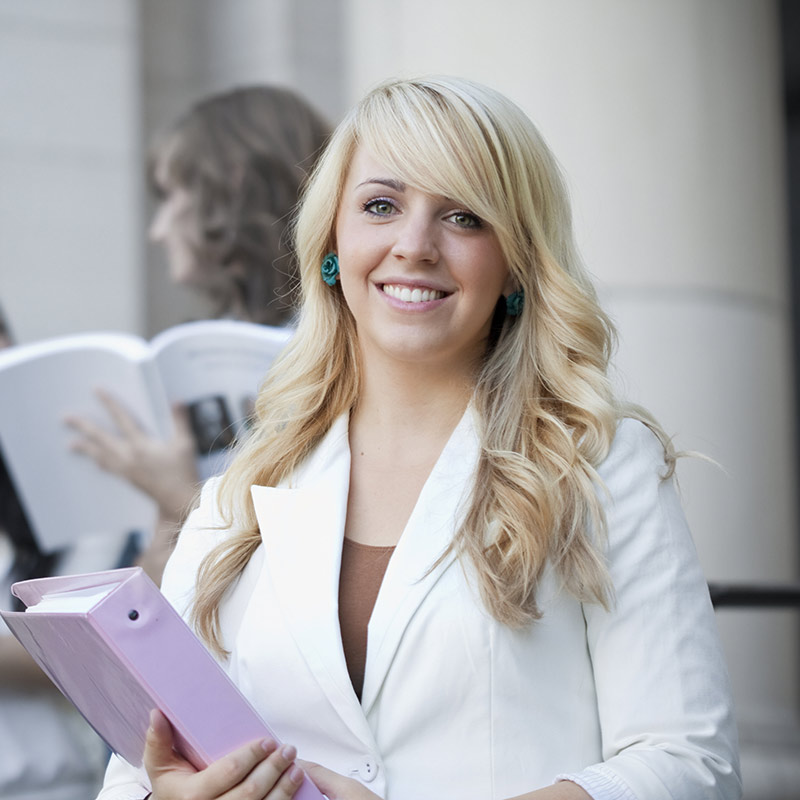 How Our Business Consulting Services Can Benefit You
When you take advantage of our business consulting /sales services which are included with Programs A and B, you can expect the following:
Location Choice/Recommendations
Clinical Room Set Up
Income and Expenses for Advanced Cosmetic Laser Services
Equipment Choice for High-Quality Results
Direct Laser Manufacturer Access
7 Days a Week Expert Clinical Support
Advanced Training with an Accredited Diploma and individual certificates to reflect all your acquired specialty training
Whether you are considering a complete career change towards the skin and beauty industry, an aesthetician or cosmetologist looking to expand your services or a medical professional looking to add laser services to your practice, ALLbodylaser Training Institute is the premiere school to get you started. Call 604-773-7515 to speak with a career advisor today.
True Statements From Our Recent Grads
Wow .. May 6th/22 .. what a special day! Overflowing with so much happiness inside. Because I was emotional today guys and lost my words here is my actual prayer for you ladies "Dear god, THANK YOU, I don't know what I ever did in my life to deserve these women right here. Thank you for unifying this group and creating lifelong friendships. I am so excited to see what the future holds. I pray you to bless their steps. Close doors, open doors. Provide them with their heart's desires. Bring them community, shower your blessings on them and throughout the medical aesthetic industry. Lord, I pray for your hand of protection on All Body Laser and the future students and teachers that step into here. This little school has brought so much healing to my heart. In an industry that always wants us, women, to change, I pray for healing INSIDE to OUT. Not change but truly glow and radiate with our own unique beauty in how YOU created us, not the world's view. Bless them greatly, for they are rare gems now let's dab dab, circle outta here, thank you goodbye, amen.
Multiple leading physicians within the medical aesthetics industry recommended All Body Laser to me and I am so glad I took their advice and enrolled in Program B! Patricia and Dr. Garcha taught an exceptionally clear and in-depth theory class to help prepare us for the extensive hands-on learning we received. Gulroz, Faranak, and Melissa went above and beyond to ensure we understood and excelled in all areas of aesthetics. Every instructor was so kind, patient, and knowledgeable. Their experience within the industry was so evident! The instructors were always available for guidance and offered great advice in regard to starting a career in the industry. If you are looking for a program that truly offers it all, attend All Body. I am forever grateful for the education I received and will continue to recommend this program to those wanting to begin in the industry or to my fellow colleague nurses and physicians that already have experience. It is a great fit for everyone!
I loved my time at All Body Laser. The instructors are so knowledgeable and kind. We received hands on training with laser every single day. The school brings all the best platforms and products for students to try. They have introduced me to all the best in the industry. Not only was there training on laser but help with starting your own business and being successful in the industry. Gold standard in laser education.
Contact Us Today & Enrich Your Knowledge