Skip to Content
Laser Hair Removal Technician
Laser Hair Removal Technician Course
This course is designed for the qualified professional or the student who is currently enrolled in Advanced Dermal Skin Care training.
Through comprehensive training in theory and clinical application, the student will gain the knowledge and practical skills to enable them to work competently within the cosmetic medical field as a Laser Hair Removal Technician. The student will gain solid clinical work experience in a professional clinical setting performing applications on the body & face with true lasers. Upon successful completion of their training, the student will then have the options of working alongside a doctor in a laser or cosmetic medical clinic, adding to your existing spa or aesthetic salon treatments, working independently, or operating their own laser hair removal business.
Students receive a diploma with a successful completion. Also included is the Laser Safety Officer certification for Safety Procedures.
This program has been approved by the registrar of the Private Training Institutions Branch (PTIB) of the Ministry of Advanced Education, Skills & Training.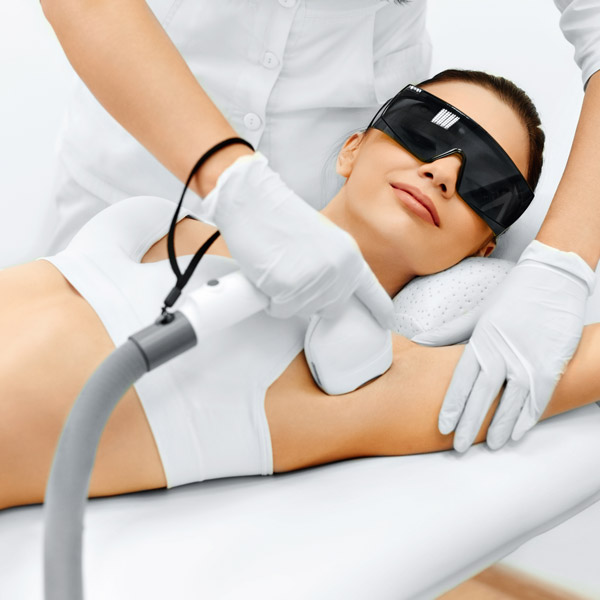 Course Duration: 80 Hours
Some of the theory subject areas you can expect to cover in class:
Physiology of the hair follicle and the hair, understanding phases of hair growth.
Skin types & common conditions, plus skin diseases and disorders, pigmentation conditions of the skin.
Physics and parameters of the different cosmetic medical Laser Hair Removal Systems.
Indications, contraindications, and side effects of laser hair removal.
Clinical procedures and The dos and don'ts of Laser Therapy.
Laser safety guidelines & protocols for safe use of lasers.
Final written assessment at end of the course.
Clinical
Demonstrations by educators with some of the top laser systems for hair removal in the industry.
Extensive hands-on experience with some of the top medical laser systems in the industry.
Various laser platforms utilized (ie. Diode, Nd: Yag, IPL, and Elos technology)
Proper handling and maintenance of all laser units.
Preparation and sanitation of the treatment area. Client/patient evaluation of hair and skin type.
Consultations, Skin and hair analysis: Being able to independently evaluate and assess patient needs, following proper method of evaluation protocols.
Evaluation and charting of patient information for proper and extensive file information.
Structured and extensive clinical practice on live models, with advanced laser technologies.
Marketing / Business for the Laser Clinic-Medi-spa.
Final clinical assessment of your application skill at the end of the course.
For more information and to get enrolled at our school today, do not hesitate to contact our office at 604-773-7515 for a complimentary consultation!
Contact Us Today & Enrich Your Knowledge